This Insect Control PVC strip curtain is translucent yellow in colour and contains oil of citronella, to act as a deterrent to flying insects. It is ideal for use in internal or external pedestrian doorways that may be subject to high volumes of traffic. Acting as a barrier against noise and air pollution, it is also an extremely effective method of controlling ambient temperatures between areas. You will receive the correct number of strips, along with our unique stainless steel and Aluminium hanging system for added durability and ease of installation.
Doors and docks in commercial food preparation areas need to comply with the latest food and hygiene regulations by fitting a screen which prevents the entry of insects, birds, flies and other infestations. Insect Control PVC strip curtain is an ideal solution for anywhere that insects aren't welcome. Insect control PVC strip curtain made with a specially formulated repellent material that wards off insects.
PVC Strip Curtains Benefits:
• Energy saving strip curtain
• Effective temperature control
• Excellent barrier against noise and air pollution
• Ideal for pest control
• Pedestrian or light vehicle use
• Clear PVC strips with a 50% overlap
• Coloured warning strips also available
• Face fixed or under lintel fixed
• Easy to install
• Suitable for temperatures from -10c – +38c
• Buy in multiples to cover the area required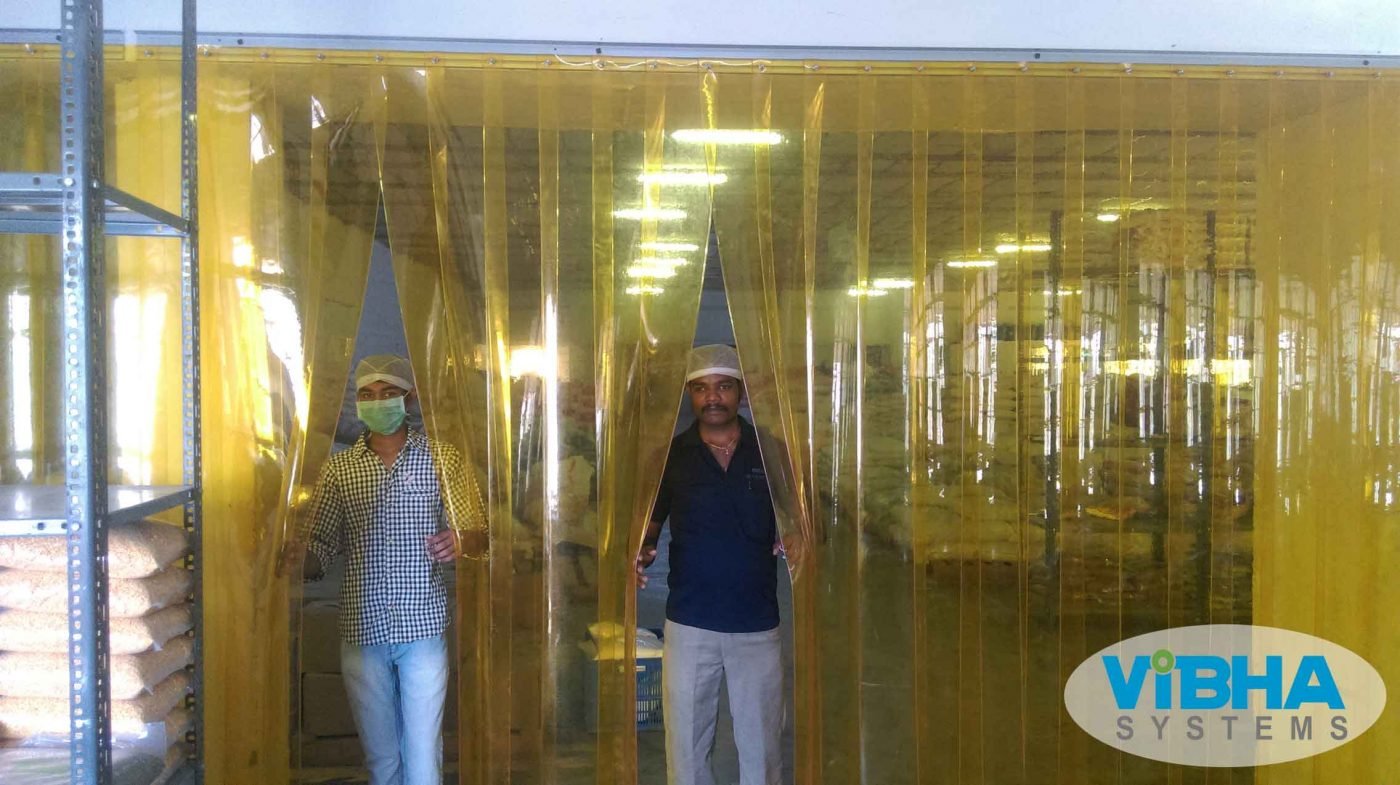 Anti Insect PVC Air Curtains
Application Areas:
Loading and Unloading Bays
Warehouse Forklift Movement Areas
Kitchens doors
Commercial kitchen units
Hotels
Food processing units
Pharma industries
Food storage warehouse
Meat industry
Dairy units
Restaurants
Roller
Shutter Doors
MORE INFO
Product Installation Guides
Please view our video guide and instructions for advice regarding installation of this product.